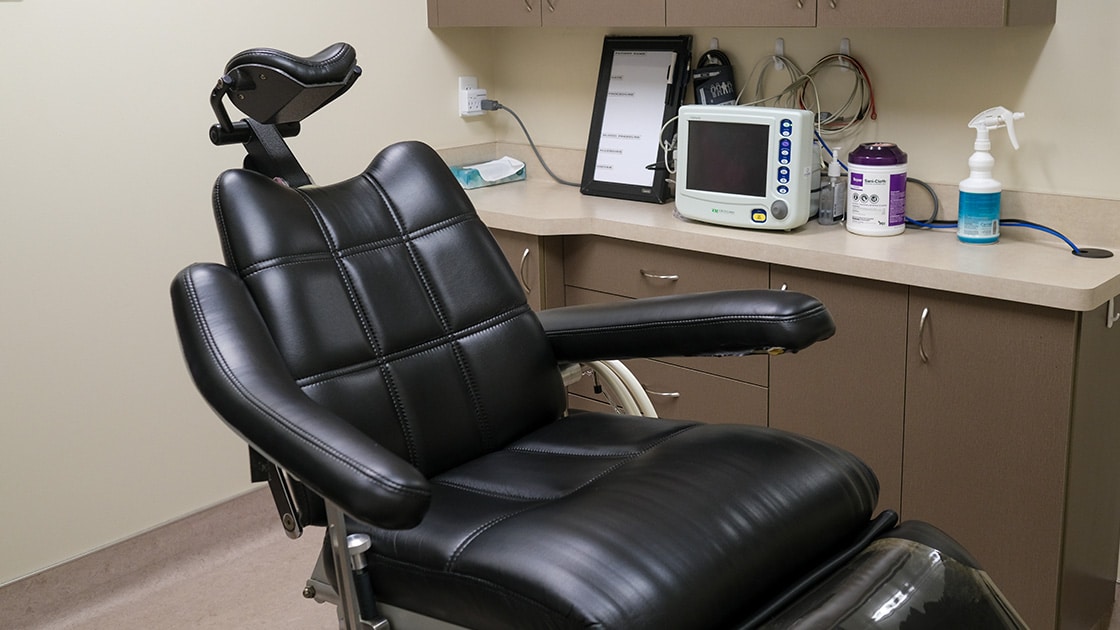 Fullerton Oral Surgery provides dental implants in Fullerton, CA.
Call our office at 714-525-1178 to learn more about our services or make an appointment.
What Are Dental Implants?
Dental implants are lifelike replacements for natural teeth. They are an excellent replacement for one or more lost teeth.
Dental implants consist of a titanium post with a screw-in base, an abutment, and a crown. The first step is extracting the tooth. Sometimes the oral surgeon can place the post at the same time as the tooth extraction, but more often, the extraction needs to heal first. 
Frequently, oral surgeons place a bone graft after extracting the tooth. This process allows bone that receded to grow stronger before placing the implant.
After the extraction site and bone graft heal, the oral surgeon can place the implant post. The post needs time to bond to the jawbone, typically at least 4 months. After securing the post, the oral surgeon can place the abutment. Frequently, a third appointment is necessary to place the crown.
Benefits of Dental Implants

Easy care:

Since they are permanent installations, they are easier to care for than dentures. They should be brushed and flossed like natural teeth.

Better fit:

Implants feel exactly like natural teeth. They fit far better than appliances like partial dentures and bridges.

Long-lasting:

A dental implant far outlasts any other type of restoration and is worth the greater investment in time and money.
Are You a Good Candidate for Dental Implants?

If you are missing teeth and are in good oral and overall health, you may be a good candidate for implants.
People who want dental implants should have healthy gums. If you have gum disease, treat it before getting implants.
You will need sufficient bone mass to anchor the implant. If you don't have enough bone mass, the oral surgeon may do a bone graft, sinus lift, or other surgical procedure beforehand.
Why Choose Fullerton Oral Surgery?

Our office cares for patients and takes their comfort seriously. We use the newest equipment and procedures to serve your oral surgery needs. We have created a friendly, welcoming environment for our patients.
Dental Implant FAQs
Here are our patients' questions about dental implants:
Why do I need to replace my lost teeth?
If you do not replace missing teeth, you could suffer several consequences. Your remaining teeth could move, causing problems with your bite or the appearance of your smile. Your jawbone may begin to reabsorb into the body in the area of the lost tooth. For these reasons, it is crucial to replace a missing tooth by some means as soon as possible.
How long does a dental implant last?
Dental implants themselves could last a lifetime if you practice proper care. The crown, however, may last 10 to 15 years.
How long is the entire process of getting a dental implant?
The process could take 5 to 8 months, considering the healing time needed after each procedure. The investment is well worth it.
Call Fullerton Oral Surgery
If you have missing teeth and want to discuss getting implants, call our Fullerton office at 714-525-1178. You will be well on your way to a beautiful smile.