How Does Sedation Dentistry Work?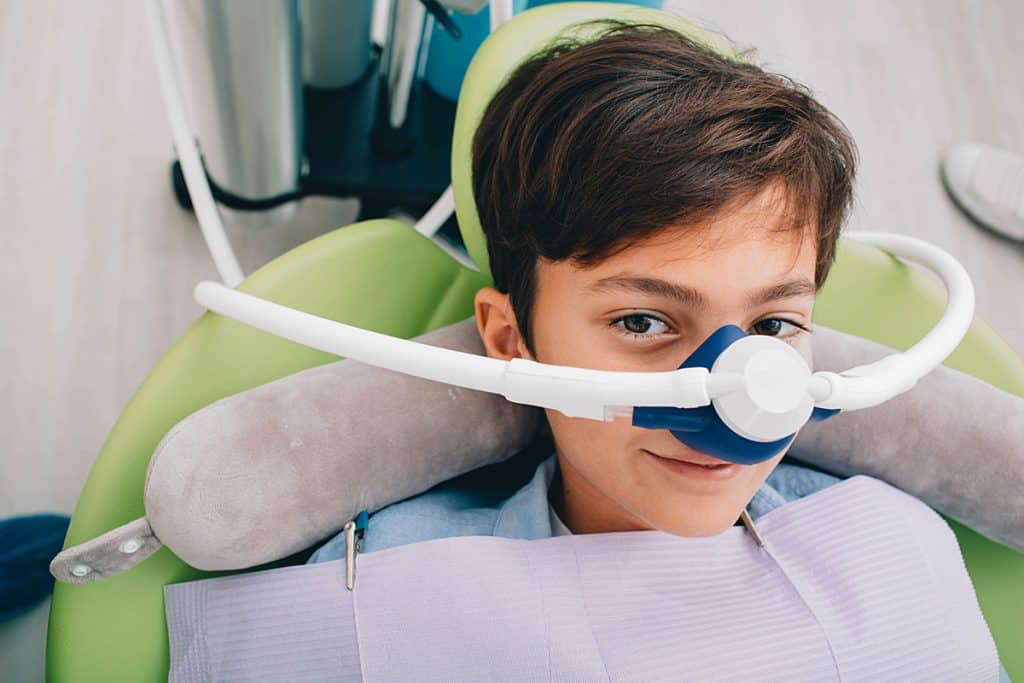 Sedation dentistry refers to medically induced relaxation techniques used during dental procedures. It can make any procedure from a simple cavity filling to oral surgery. Sedation may be requested due to dental anxiety or recommended due to the invasiveness or complexity of the procedure. 
If you're going to be sedated for an upcoming dental appointment, you may be wondering how sedation dentistry works and what to expect. Here's what you need to know. 
What is Sedation Dentistry?
The term sedation means a state of calmness, relaxation, or sleepiness. Sedation dentistry is the use of medication or gas to make dental treatment easier on the patient. There are many levels of sedation ranging from mild to moderate to deep sedation. The level of sedation that is appropriate for your procedure will depend on your personal preference as well as the type of treatment you are receiving.  
Types of Sedation Used in Dentistry
The following types of sedation are typically used in dentistry:
Nitrous oxide.

Nitrous oxide is a gas that is made up of part oxygen and part nitrogen. It is administered through a mask worn over your nose. You breathe in and out through your nose and it will take effect in a few minutes, helping you feel calm and relaxed. Nitrous oxide can produce a euphoric feeling that has been known to make some people laugh, which is where the unofficial name "laughing gas" came from. 
IV sedation.

IV sedation is administered intravenously through a vein in your arm or hand. As the medication enters your bloodstream it provides a sleepy feeling. You may feel as if you are asleep, but you are technically conscious and responsive. In most cases patients don't remember anything after IV sedation. The amount of medication can be carefully controlled to achieve the desired level of sedation. 
General anesthesia.

General anesthesia provides the deepest level of sedation, the same type that is used for most hospital-based surgeries. It involves a combination of IV medication and a sedative gas to render you completely unconscious, which is why it is administered in a hospital setting. You are carefully monitored during the use of general anesthesia to ensure your health and safety.
What Type of Sedation Will I Have? 
You and your oral surgeon will discuss sedation options to determine what is the best type for you and your procedure. If it is not particularly invasive, local anesthesia may be all that is needed. If you feel nervous or anxious about a dental procedure, nitrous oxide is a safe and effective relaxation technique. 
For more invasive or lengthy procedures, IV sedation or general anesthesia may be recommended. With these options you are less aware or completely unaware of what is going on around you during your procedure. The time passes quickly and you have little or no memory of the time when you are under sedation. 
What Type of Aftercare and Assistance Will I Need?
If you have local anesthesia or nitrous oxide, you will not require any assistance after your procedure. You can drive yourself to and from the procedure as you normally would. The effects of nitrous oxide wear off in just a few minutes after the mask is removed from your nose. 
With IV sedation you will need a family member or trusted friend to drive you to and from your appointment and to stay with you for the first 24 hours. You should not be alone in case there are any side effects or complications. 
General anesthesia may require an overnight hospital stay or it may be an out-patient procedure. This will depend on the type of procedure and how you are feeling afterwards. You will need a family member or trusted friend to drive you to and from the procedure and stay with you for at least the first 24 hours. 
Why Choose Fullerton Oral Surgery?
At Fullerton Oral Surgery we offer a range of sedation options to make your dental procedure as comfortable as possible for you. We carefully administer all forms of sedation and diligently monitor our patients to ensure safety. 
To learn more, call 714-525-1178 or contact us today to schedule an appointment. 
Recent Posts
Contact Us
Fullerton Oral Surgery
113 W. Amerige Ave.
Fullerton, CA 92832
Fax: 714-879-6235
Monday | 8am - 5pm
Tuesday | 8am - 5pm
Wednesday | Closed
Thursday | 8am - 5pm
Friday | 8am - 5pm
Saturday | Closed
Sunday | Closed